Nick Marsh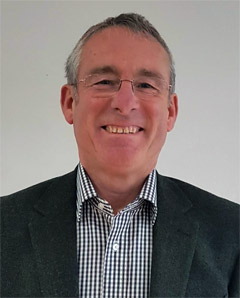 Nick Marsh is an agricultural consultant with CARA, working in South and West Wales, with over 30  years  experience in the industry.
Nick is passionate about the industry , and enjoys working with his clients on a regular basis.  
From a farming family in Lancashire, Nick spent 9 years with ADAS as a farm business consultant, followed by almost 20 years with Yorkshire Bank as their senior agricultural manager in the North West. Nick then moved back into farm consultancy in 2013 specialising in providing full farm consultancy to dairy and livestock farmers. This involves full financial planning and analysis, combined with technical advice to help clients improve the profitability of their business.